The objective of a judge assessing damages in a personal injury case is to restore the victim to the position he or she would have been in if the accident had not happened.  For monetary losses, such as loss of income or the cost of future care, making the victim whole means awarding damages to the victim equal to the amount of the loss they have suffered or will suffer.  In theory, awarding compensation for monetary losses is relatively straightforward, although it can be difficult in practice.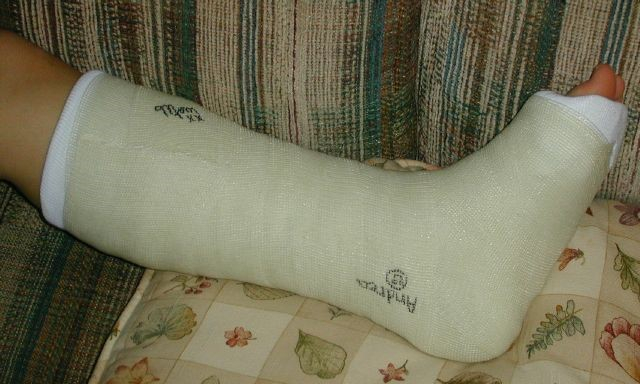 What should the Court award a victim of a personal injury for their pain and suffering?  In Canada damages for pain and suffering are awarded on a "functional basis", meaning that the Court awards the victim of a personal injury money to provide them with reasonable "solace" for their misfortune.  Money is awarded to make up for what has been lost in the only way possible, accepting that what has been lost is incapable of being replaced in any direct way. 
Where damages are assessed by a judge, the starting point is a review of the amounts awarded to other victims with similar injuries in previous cases.  Set out below are various cases dealing with discrete injuries to particular body parts that a judge may look to for guidance:  
Case
Injury
Damage for Pain & Suffering
Leighton v. Best[i]

 

Broken jaw
$35,000
Gregorowicz v. Lee[i]

 

Broken ankle
$30,000

Miller v 2085337 Ontario Limited (Hampton Inn By Hilton) [iii]

 

Broken wrist
$22,000

Dragatis v. McPherson[iv]

 

Dog bite
$7,000
Although previous cases are the starting point for a judge assessing damages, the personal circumstances of the victim always need to be taken into account.  A broken wrist in one case may result in more pain and suffering than in another case.  A broken wrist in one case may not heal as well as in another case.  A broken wrist may affect one victim more than another victim.  For example, all other things being equal, a broken left wrist would have a bigger impact upon a left handed person than a right handed person.  All of these factors may lead a judge to award more or less damages to a particular victim than was awarded in a previous case involving a similar injury. 
One factor that is typically given little or no weight is how the injury occurred.  An award of damages relating to a broken arm should usually be the same whether the injury was the result of an assault or a slip and fall.  An important exception to that general rule is that injuries arising from a motor vehicle accident are usually subject to a deductible of about $30,000. 
The upper limit of damages for pain and suffering as of September 2016 is $367,000.  The upper limit was set by the Supreme Court of Canada in its 1978 decision in Andrews v. Grand & Toy Alberta Ltd.[v]  The Andrews case was decided at a time when damage awards for pain and suffering were increasing well beyond historical norms, following a similar trend in the United States.  Justice Dickson of the Supreme Court said that it was necessary to impose a cap on damages for pain and suffering:   
"In particular, this is the area where the social burden of large awards deserves considerable weight. The sheer fact is that there is no objective yardstick for translating non-pecuniary losses, such as pain and suffering and loss of amenities, into monetary terms. This area is open to widely extravagant claims. It is in this area that awards in the United States have soared to dramatically high levels in recent years. Statistically, it is the area where the danger of excessive burden of expense is greatest. It is also the area where there is the clearest justification for moderation."
In the Andrews case the Supreme Court of Canada awarded $100,000 to a plaintiff who was rendered a paraplegic in a motor vehicle accident.  With inflation, the maximum award for damages for pain and suffering is now $367,000.   
Fil Mendes is a civil litigator at Madorin, Snyder LLP whose practice includes personal injury claims.  Madorin, Snyder LLP is a full service law firm servicing Kitchener, Waterloo, Cambridge, Guelph and the surrounding area.  
The information contained in this article is provided for general information purposes only and does not constitute legal or other professional advice. Readers are advised to seek specific legal advice in relation to any decision or course of action contemplated.
---
[i] Leighton v. Best, 2009 CanLII 25972
[ii] Gregorowicz v. Lee, 2010 BCSC 478
[iii] Miller v 2085337 Ontario Limited (Hampton Inn By Hilton) 2014 CanLII 27662 (ON SCSM)
[iv] Dragatis v. McPherson, 2006 NBQB 233 (CanLII)
[v] Andrews v. Grand & Toy Alberta Ltd., [1978] 2 SCR 229, 1978 CanLII 1 (SCC)