For many parents, sending their children off to University or College is a busy time. They have a lot on their mind as they check and double check to make sure their children have everything they need to venture away from the nest. Often overlooked, however, is whether or not their child is covered under any liability insurance policy in their new home.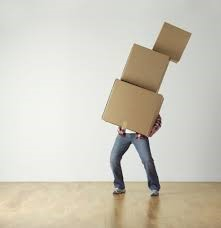 Residential Liability Insurance is a method of protecting not only the personal belongings of the insured, but also any accidents in which the insured has responsibility. For example, if a student were to cause a fire in their apartment and someone were to be hurt, this liability insurance would protect them in a negligence action against them.
In many cases, a parent's Residential Insurance policy will cover students who are living away from their parent's homes while away for studies at a college or university. There will, however, be circumstances where students living away from home will not be covered.
Residential Insurance Policies generally contain a definition of the term "insured" which includes not only the named insured, but also individuals living in their "household". On a plain reading of the word, it is not clear whether students living away from home for school are members of the insured's household, or not. For this reason, the courts have adopted a contextual approach in determining whether or not a student is considered to be a part of the parents' household after they have left for school. Some of the common factors considered in determining whether or not students are covered under their parents' insurance policy include:
whether or not student returns home for summers and holidays,
whether the student intends to return home after their studies,
the level of communication between the student and parent(s),
the self-sufficiency of the student,
whether or not the student still has possessions at their parents' home,
whether or not the parents maintain a room for the student at their home,
whether the student is covered under any other insurance policy,
the level of control exercised by the insured over the student.
Many insurance providers offer policies for tenants to cover their activities and belongings in a rental unit. Parents who are unsure about whether or not their children are covered under their Residential Insurance Policy may consider contacting their insurance agent or broker for advice.
The information contained in this article is provided for general information purposes only and does not constitute legal or other professional advice. Readers are advised to seek specific legal advice in relation to any decision or course of action contemplated.